Top > Centers & Services > Clinical Services > Neurology
Neurology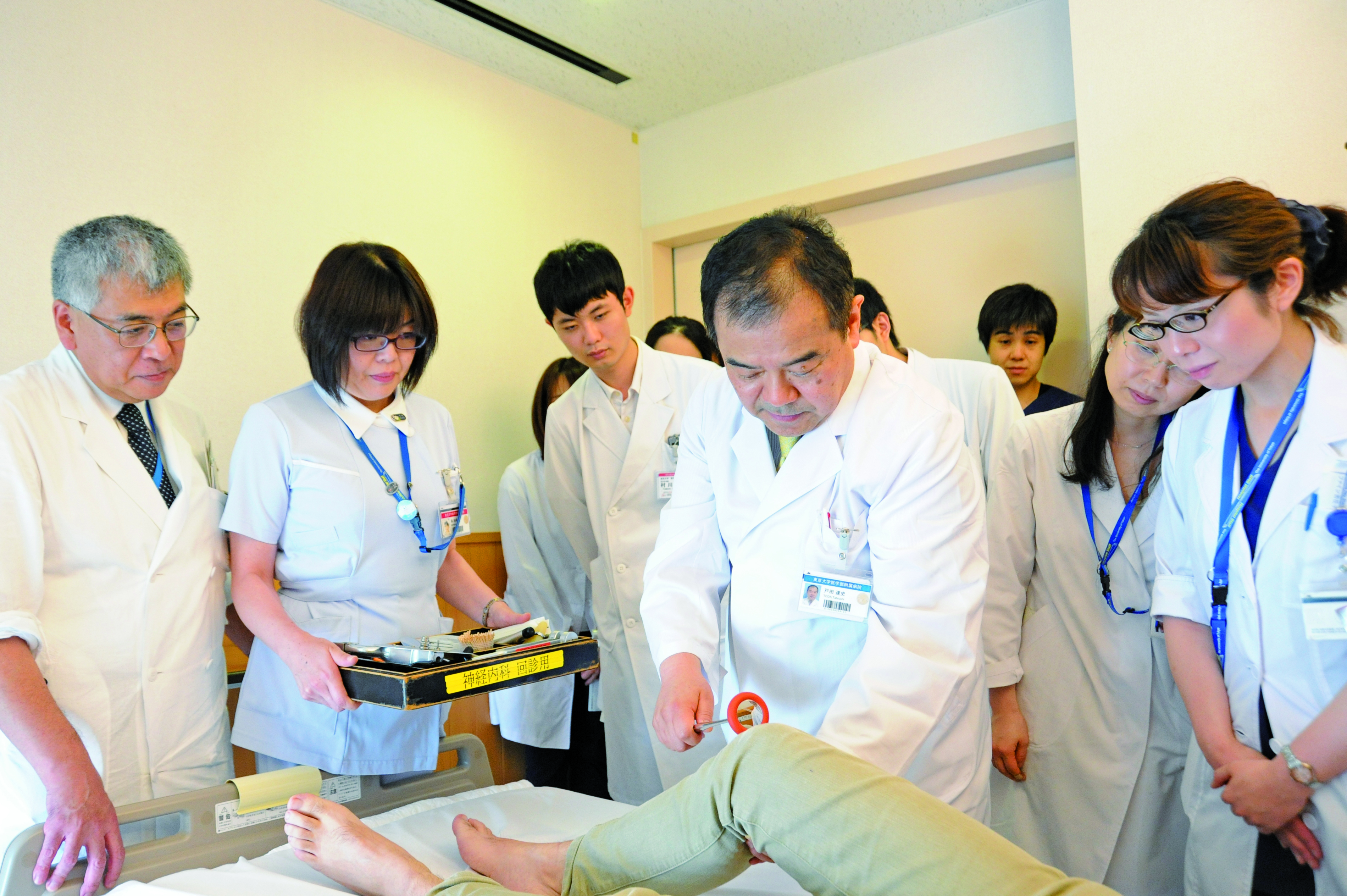 The Department of Neurology provides care for a wide variety of disorders affecting the brain, spinal cord, peripheral nerves, and muscle, with a particular emphasis on cerebrovascular disease, neurodegenerative disease, autoimmune neurological disease, infectious disease, and headache.

Medical services
In the outpatient clinic, board-certified neurologists diagnosis and treat patients with various neurological diseases. In the inpatient ward, a full range of medical services is provided for patients by the department's dedicated team of neurologists.

Diagnosis and treatment policy
At the first visit to the outpatient clinic, board-certified neurologists carry out a detailed medical interview, physical and neurological examinations, and necessary diagnostic tests. Based on these, we reach a diagnosis and select appropriate therapies. If necessary, we admit the patient for further diagnostic testing and treatment.
Specialties
Many patients are referred to our department from other hospitals for diagnosis and treatment. The Department of Neurology has neurologists that specialize in diagnostic testing that employs electrophysiology and neuropathology. Molecular diagnostic testing for many neurologic diseases is also carried out. Several special clinics are provided (Parkinson's disease, epilepsy, neurogenetics, and so on).

Target diseases
Neurodegenerative disease (Parkinson's disease, amyotrophic lateral sclerosis, spinocerebellar degeneration, dementia, etc)
Autommune disease (multiple sclerosis, myasthenia gravis, myositis, etc)
Cerebrovascular disease (cerebral infarction, cerebral hemorrhage, etc)
Infectious disease (meningoencephalitis, etc)
Others (epilepsy, muscular dystrophy, peripheral neuropathy, etc)
Advanced treatments/ Specialized treatments
Genetic diagnosis of hereditary neurological disorders
Antibody measurement for immune neurological diseases
Muscle biopsy, peripheral nerve biopsy
Consultation of bone marrow transplantation for adult adrenoleukodystrophy patients
Memory clinic
Frequently performed tests
Outpatients
Imaging tests (CT, MRI, SPECT, etc.)
Electrophysiological examinations (electroencephalography (EEG), electromyography (EMG), nerve conduction study, transcranial magnetic stimulation (TMS), nerve conduction study (NCS), etc.)
Inpatients
Lumbar puncture
PET (positron-emission tomography)
Muscle biopsy, peripheral nerve biopsy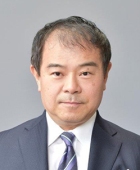 Departments/Divisions
Neurology, Dementia Center
Titles
M.D., Ph.D.
Expertise/Specialties
Neurology, Neurogenetics
Research Interests
Researches of mono- and polygenic diseases and brain function based on genome analysis (congenital muscular dystrophies, Parkinson's disease, IQ, mental retardation, etc). Antisense therapy for Fukuyama congenital muscular dystrophy
Languages
Japanese, English
Major diseases and numbers of inpatients treated
| | Disease name | Number of inpatients |
| --- | --- | --- |
| | | |
| --- | --- | --- |
| 1 | Cerebrovascular diseases | 128 |
| | | |
| --- | --- | --- |
| 2 | Neurodegenerative diseases | 126 |
| | | |
| --- | --- | --- |
| 3 | Neuroimmunological diseases | 77 |
| | | |
| --- | --- | --- |
| 4 | Peripheral neuromuscular diseases | 30 |
Areas of expertise, treatment and examination methods
Diseases
Cerebrovascular diseases (such as cerebral infarction and hemorrhage); neurodegenerative diseases (such as Alzheimer's disease, Parkinson's disease,Dementia with Lewy bodies, Multiple-system atrophy; MSA
Huntington's disease, amyotrophic lateral sclerosis, and spinocerebellar degeneration); neuroimmunological diseases (such as multiple sclerosis, Guillain-Barré syndrome, myasthenia gravis, and myositis); infectious diseases (such as encephalitis and meningitis); headache; and others (muscular dystrophy, epilepsy, and mitochondrial encephalomyopathy).
We also treat common symptoms, such as forgetfulness, dizziness, and numbness.

Treatment methods
Intravenous application of recombinant tissue-type plasminogen activator, thrombolic therapy for cerebral infarction, steroid administration, steroid pulse therapy, plasma exchange, massive intravenous immunoglobulin injection therapy, anti-thrombin administration, and enzyme replacement therapy
Numbers of major operations and treatments performed
| | Name of operation/treatment | Number |
| --- | --- | --- |
| | | |
| --- | --- | --- |
| 1 | Electrophysiological examination with magnetic stimulation | approx. 160 |
| | | |
| --- | --- | --- |
| 2 | Genetic diagnosis | approx.300 |
| | | |
| --- | --- | --- |
| 3 | Nerve and muscle biopsies (including diagnoses requested by other medical facilities) | approx. 220 |