Top > About Us > Giving to the UTH
Giving to the UTH
To Expand Medical Care for the Future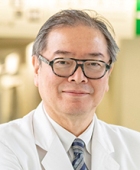 With a history of more than 150 years, the University of Tokyo Hospital has been and continues to be a driving force in medicine and medical care in Japan.
As the hospital pursues its mission of striving to "contribute to the advancement of clinical medicine and the cultivation of healthcare professionals, in order to provide each patient with the best medical care," there have been increasing social expectations of this hospital to act as a last bastion in the midst of mounting concerns of a medical crisis.
Conversely, the severity of our hospital's financial situation has increased each year. In our efforts to continue providing the best and most advanced medical care, as well as a foster healthcare environment that will continue to exuberantly offer hospitality and peace of mind to each and every patient in the future, we have established the University of Tokyo Hospital Foundation.
As we recognize the support our hospital receives from patients and their families in our efforts to expand medical care for the future, we would like to also ask for your valuable assistance and cooperation with the University of Tokyo Hospital Foundation.

Director Yasuyuki Seto
All donations made to the University of Tokyo Hospital Foundation will be treated with the utmost respect and care and used for the following purposes:
Purchasing the Latest Medical Equipment

To meet various medical needs, including critical care medicine, palliative medicine, organ transplantation, robotic surgery, disaster medical care, and intractable disease care, we will purchase state-of-the-art medical equipment and utilize it to provide optimal medical care that will improve the quality of life of every patient.
Fostering Medical Staff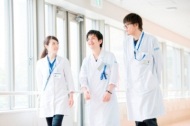 We will support doctors, nurses and other medical staff in developing their professional careers. As a university hospital, we will also encourage medical staff interested in research-related work.

Improving Hospital Services/Environments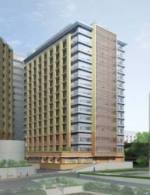 In 2017, a new ward is scheduled to open to meet the needs of our super-aged society. Donations will also be used to further improve critical care medicine, pediatric and perinatal care, complete medical checkups, as well as provide for other facilities. There are plans to open a cafe and a conversation lounge where patients, their family members, and other visitors can relax and feel peace of mind.

■ How to Apply
Payment by Credit Card
Please go to Application Form below.
You can select donation frequency; one time/monthly/ biannually/ annually
You will go to the above application form website (FUNDex) managed by ITC Japan Inc., which is a company entrusted with the online donation service.
Payment by Bank
1 Please download and complete the donation application form, and return it by mail or Fax to the contact as follows.
-Address
The University of Tokyo Hospital Foundation
Office of Management Planning, the University of Tokyo Hospital
7-3-1, Hongo, Bunkyo-ku, Tokyo, 113-8655, JAPAN
-FAX.+81-3-5800-8765

>Donation Application Form [download]
>Entry Example [download]

*If you are in the University of Tokyo Hospital, please complete the donation application form and advise any hospital staff member of your intention. Your contact representative will pick up the form.


2 Please remit your donation in yen at a financial institution as follows:

| | |
| --- | --- |
| Name of Bank | Sumitomo Mitsui Banking Corporation |
| Bank Code | 0009 |
| Swifit Code | SMBCJPJT |
| Name of Branch | Tokyo Public Institutions Operations Office |
| Branch Code | 096 |
| Type of Account | Savings Account(Futsu Yokin) |
| Account Number | 9517046 |
| Recipient | THE UNIVERSITY OF TOKYO |
| Address of Bank | 6-12, Toranomon 1-chome, Minato-ku, Tokyo 105-0001, Japan |
*Please bear postage fee.
*Please transfer the balance amount stated on your donation application form, excluding foreign remittance/transfer fees. (The university will bear excluded fees.)
Conditions for Refusal of Donations

Donations made with any of the following conditions cannot be accepted.

Requiring the grant of some form of profit or similar facility to the donor as compensation for the value of the donation, including the assignment of, or permission to make use of, intellectual property rights or other equivalent rights such as patents and the like, arising from the results of academic research.
Requiring that the donor be permitted to carry out an audit of the use of donations.
If acceptance of the donation would entail placing a heavy financial burden on the University of Tokyo.
If, after the initial application to make a donation, the donor requests to cancel the donation either in full or in part.
Requiring the assignment to the donor, without compensation, of property acquired by donation.
If it is determined that, other than the preceding items, there is some educational or research difficulty that indicates against acceptance.
Tax Benefits(in Japan)
Donation by Individuals
The part exceeding 2,000yen of your donation is subject to an income deduction with limits of 40% of your annual income of the applicable year. Please use the receipt of donation, which will be separately sent, as an exemption certificate. (Please file an income tax return.) *For the measure of tax (income tax) deducted by donation exemption, please use the chart on the right side as a reference.
Donation by Corporations
All amounts of donations to the University of Tokyo Foundation will be possible to include in deductible expenses for tax procedure.
Number of Application
March 31, 2019
| Number of Application | Amount of Donation |
| --- | --- |
| 673 | 137,241,134 yen |
Contact us
The University of Tokyo Hospital Foundation
Office of Management Planning, the University of Tokyo Hospital
7-3-1, Hongo, Bunkyo-ku, Tokyo, 113-8655, JAPAN
Fax .+81-3-5800-9145
bokin@adm.h.u-tokyo.ac.jp