Top > Centers & Services > Central Clinical Services > Department of Infection Control and Prevention
Department of Infection Control and Prevention
The objective of the Department of Infection Control and Prevention is to promote the practice of hospital infection control. An ICT (Infection Control Team) has been formed in collaboration with other departments such as the Nursing Department, the Department of Pharmacy, and the Administration Office, so as to implement fullscale infection control measures.
Services
Monitoring of MRSA and other drug-resistant bacteria found in the hospital
Investigation of the conditions, regular reporting of investigation results to departments, and the provision of instructions on the appropriate use of mupirocin, vancomycin and teicoplanin.
Ward rounds
On-site information is gathered during ICT rounds on Thursdays. If any problems associated with hospital infection control and infection treatment are found, measures are discussed with medical staff.
Training and instruction on hand washing
Training on hand washing is provided for new employees and whenever hospital infection occurs; and training and instruction are provided to staff in response to requests from Services wards.
Preparation of guidelines and instruction on the proper use of antimicrobials
Investigation of infection routes based on gene analysis of isolated bacterial strains
When an outbreak of hospital infection is suspected, or colonization of multi-drug-resistant bacteria is observed in patients, genetic analysis of isolated strains is performed to investigate the route of infection and develop an appropriate response.
Screening of staff for nasal MRSA
In wards where new MRSA carriers have been identified, handwashing is implemented and, if necessary, staff is screened for MRSA. Carriers, if identified, are handled appropriately.
Inspection of the environment of hospital wards
Inspections are performed in consultation with ward staff.
Provision of information on treatment to be provided to patients with infection and measures to be taken on wards
In response to inquiries from wards or when a special bacterium has been identified, the Infection Control and Prevention Service staff, along with staff from the Department of Infectious Diseases, provides information about treatment methods and measures to ward staff.
Management of needlestick injuries and accidental exposure to blood or body fluid
The infection Control and Prevention Service Division is responsible for the management of needlestick injuries, cuts, and exposure to blood or body fluid among health care providers. Based on reports of these accidents via the EPINet (Exposure Prevention Information Network), the division analyzes the background of accidents.
Provision of information on the treatment of HIV-infected patients and viral hepatitis
Information on treatment for patients with HIV infection and viral hepatitis, SARS-CoV-2, and hospital-infection control is provided from the viewpoint of specialists.
Medical support for other infections
Supporting medical care for infections along with the Department of Infectious Disease.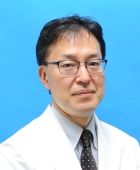 Departments/Divisions
Department of Infectious Diseases, Infection Control and Prevention Service
Titles
M.D. , Ph.D.
Expertise/Specialties
virology, hepatology
Research Interests
Research on the molecular mechanism of pathogenesis by viral infection, especially hepatitis viruses and SARS-CoV-2 Clinical studies of viral infectious diseases
Languages
Japanese/English

© Copyright 2014 The University of Tokyo Hospital. All Rights Reserved