Top > Centers & Services > Clinical Divisions and Departments > Plastic, Reconstractive and Aesthetic Surgery
Plastic, Reconstractive and Aesthetic Surgery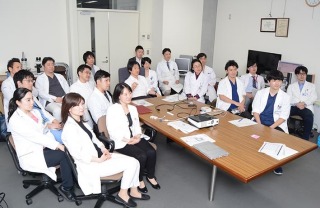 Notable progress has been seen in recent years in reconstructive surgery to reconstruct lost body parts aesthetically and recover movement and sensation.
Medical services
A team of specialists not only in plastic surgery but also in a variety of other therapeutic areas provide comprehensive medical care for a wide range of medical conditions.
Diagnosis and treatment policy
A group of professors and lecturers with different specialties discuss surgical methods suitable for individual patients and the final decision on treatment plans is made based on a comprehensive review by all doctors of the department at a case review meeting.
Specialties
Reconstructive surgery
Reconstruction of the head and neck, face, extremities, and breast not only after cancer resection but also for congenital deformities; replantation of severed fingers; functional reconstruction of paralyzed facial nerves and limb nerves; auricular reconstruction of microtia; congenital anomaly of the cranium, face and limbs (cleft lip and palate, craniofacial bone anomaly, facial fat atrophy); sclerosing and embolization therapy, extensive resection, and reconstructive free flap surgery for hemangioma (arteriovenous malformation).
Aesthetic surgery
Double eyelid formation, face lift surgery, liposuction, and other aesthetic surgeries; and aesthetic dermatologic procedures such as laser therapy for freckles, wrinkles and nevus, and external application of tretinoin.
Target diseases
Established facial paralysis, deformation/neurologic dysfunction after malignant tumor resection, congenital anomaly of the cranium, face and limbs (cleft lip and palate, craniofacial bone anomaly, microtia, etc.), various freckles, nevus, and hem-angioma (arteriovenous malformation), severed fingers, fingertip (nail) loss, lymphatic edema, decubitus, varix, refractory ulcer/ osteomyelitis/ diabetic ulcer, various tumors (parotid gland tumor, skin cancer)
Advanced treatments/ Specialized treatments
●Hybrid-type vascularized nerve and muscle transfer for facial palsy (Reconstruction of a "smiling" and / or closing eyelid). Vascularized adiposal flap transfer for facial deformities.
●Lymphatico-venular anastomosis for lymphedema.
●Beast reconstruction with free adiposal flap transfer or silicone implant.
●Sclerosing and embolization therapy, aesthetic and reconstructive free flap surgery for hemangioma / arteriovenous malformation.
Frequently performed tests
Electromyogram, High-speed consecutive photographs for the assessment of blink.
Function test for lymphatic edema using fluorescence lymphography (infrared ray camera and indocyanine green injection).
Facial expression analysis based on moving video pictures.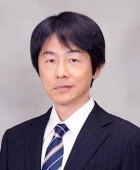 Departments/Divisions
Plastic Reconstructive and Aesthetic Surgery
Titles
M.D., Ph.D.
Expertise/Specialties
Reanimation of Established Facial paralysis, Reconstruction of Facial Deforimites, Wound Healing
Research Interests
Microsurgery, Facial Paralysis, Ageing
Languages
Japanese/English
Major diseases and numbers of inpatients treated
(Number of inpatient surgeries only. Outpatient surgeries and treatments are not included)
| | Disease name | Number of inpatients |
| --- | --- | --- |
| | | |
| --- | --- | --- |
| 1 | Trauma (including fractures) | 106 |
| | | |
| --- | --- | --- |
| 2 | Congenital anomalies | 59 |
| | | |
| --- | --- | --- |
| 4 | Cicatrices and keloids | 54 |
| | | |
| --- | --- | --- |
| 6 | Inflammation, degenerative disease (mainly lymphoma) | 251 |
| | | |
| --- | --- | --- |
| 8 | Other ambulatory surgery | 124 |
Areas of expertise, treatment and examination methods
Diseases
Facial nerve paralysis
Reconstruction after malignant tumor resection (Head & Neck, Breast, Extremities, Trunk, etc)
Microtia
Cosmetic surgery
Lymphedema
Hemangioma (arteriovenous malformation)
Treatment methods
Smile reconstruction using hybrid-type vascularized nerve and muscle transfer (Frequently combined with vascularized adiposal flap and / or bone transfer for facial deformities).
Otoplasty using the costal cartilage and the improvement of the hearing function in cooperation with the Department of Otolaryngology.
General cosmetic surgical treatments, such as eyelid surgery, face lifting, removal of wrinkles around the eyes, ptosis, liposuction, and fat injection, and cosmetic dermatological procedures, such as laser treatment of wrinkles, dermal stains, and nevi and topical tretinoin administration.
Microscopic surgery for swollen limbs (lymphedema).
Sclerotherapy combined with surgical procedures for treatment-refractory hemangioma.