Top > Centers & Services > Clinical Divisions and Departments > Neurosurgery
Neurosurgery
The Department of Neurosurgery specializes in surgical treatment for tumors of the brain and spinal cord, cerebro-vascular disorders (aneurysm, vascular malformation, etc.), and functional brain disorders (epilepsy, Parkinson's disease, pain, etc.).
Medical services
Consultations for new patients are provided daily. Specialized outpatient services are provided on Mondays, Wednesdays and Fridays. Surgery is performed on Tuesdays, Wednesdays and Thursdays. Inpatients are under the care of 15 staff physicians and 8 residents who are divided into four teams. The department employs 15 neurosurgeons certified by the Japan Neurosurgical Society, two specialists certified by the Japan Stroke Society, one specialist certified by the Japan Epilepsy Society, and one specialist certified by the Japanese Society for Neuroendovascular Therapy.
Diagnosis and treatment policy
With state-of-the-art devices for diagnosis and treatment and abundant human resources that are available from the university, optimal treatment can be provided for individual patients. Surgery is carefully simulated and perioperative monitoring and navigation are used for treatment.
Specialties
Surgical and postsurgical treatment for various brain tumors (particularly malignant brain tumor, skull base tumor, meningioma, acoustic tumor, pituitary tumor)
Surgery for cerebrovascular disorders (cerebral aneurysm, giant/thrombosed cerebral aneurysm, cerebral arteriovenous malformation, cavernous malformation, moyamoya disease, carotid stenosis)
Neuroendovascular surgery (cerebral aneurysm, carotid stenosis, dural arteriovenous fistula, cerebral arteriovenous malformation)
Surgical treatment for epilepsy
Surgery for trigeminal neuralgia and hemifacial spasm
Surgical treatment for Parkinson's disease
Gamma knife radiosurgery for benign and metastatic brain tumor
Gamma knife radiosurgery for cerebral arteriovenous malformation
Target diseases
Brain tumors such as meningioma, glioma, metastatic brain tumor, acoustic tumor, and pituitary adenoma; vascular disorders such as cerebral aneurysm and cerebral arteriovenous malformation; functional disorders such as hemifacial spasm, trigeminal neuralgia, refractory epilepsy, and Parkinson's disease; other disorders such as hydrocephalus and congenital abnormality.
Advanced treatments / Specialized tests
Gamma knife
Vagus nerve stimulation therapy for epilepsy
Frequently performed tests
CT, MRI: brain imaging examination
Functional MRI, magnetoencephalography (MEG): brain function test
Electroencephalography (EEG): epileptic focus examination
SPECT, PET: cerebral blood flow and cerebral metabolism test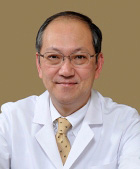 Departments/Divisions
Neurosurgery
Titles
M.D. , Ph.D.
Expertise/Specialties
Neurosurgery
Research Interests
Surgery of cerebrovascular diseases, Surgery of benign brain tumors, Experimental cerebral ischemia
Languages
Japanese/English
Major operations and treatments performed in this department and their numbers
| | Name of operation/treatment | Number |
| --- | --- | --- |
| | | |
| --- | --- | --- |
| | Brain stereotactic radiosurgery (adopting the gamma-knife method) | 116 |
| | Type of neurological surgery | Number |
| --- | --- | --- |
| | | |
| --- | --- | --- |
| 1 | Surgery for brain tumors including skull base, pituitary, and malignant intracranial tumors | 149 |
| | | |
| --- | --- | --- |
| 2 | Surgery for cerebrovascular diseases (such as aneurysmal clipping and bypass grafting) | 45 |
| | | |
| --- | --- | --- |
| 3 | Surgery for head injury (such as hematoma evacuation) | 35 |
| | | |
| --- | --- | --- |
| 4 | Surgery for hydrocephalus (including endoscopic procedures) | 39 |
| | | |
| --- | --- | --- |
| 5 | Spinal cord and column surgery (such as tumor resection, arteriovenous fistula disconnection, cervical/lumber decompression) | 11 |
| | | |
| --- | --- | --- |
| 6 | Functional surgery (such as epilepsy surgery, vagus nerve stimulation, nerve decompression, deep brain stimulation) | 54 |
| | | |
| --- | --- | --- |
| 7 | Endovascular surgery (such as coil embolization for cerebral aneurysms and carotid artery stent placement) | 60 |