Top > Centers & Services > Clinical Divisions and Departments > Geriatric Medicine
Geriatric Medicine
Using the comprehensive team approach involving specialists in internal medicine, the Department of Geriatric Medicine provides comprehensive evaluation and treatment of diseases associated with multiple organ disorders in the elderly.

Medical services
Elderly patients often suffer from a variety of different diseases and clinical problems. A group of specialists in a wide range of disorders, including cardiovascular disease, respiratory disease, neuropathy, osteoporosis and
diabetes provide comprehensive care to such patients based on careful examination and thorough discussion. The department cooperates closely with the Department of Medical Community Network to facilitate support programs, including support programs for elderly patients after hospital discharge
Diagnosis and treatment policy
Aiming to not only treating disease but to take a holistic, individualized approach, a team of medical specialists provides comprehensive care according to patient needs. This approach allows us to provide tailor-made medical care to cure diseases as well as to maintain and improve quality of life.

Specialties
Our department applies a comprehensive approach to the treatment of the various diseases typically seen in elderly patients. Particular emphasis is placed on dementia (The Memory Loss Clinic, a hospitalization program for testing to evaluate memory loss). We also specialize in acute treatment in elderly people who are apt to develop multiple organ dysfunction syndrome.
Arteriosclerosis (cardiovascular disease)
Complicated cardiovascular diseases in elderly patients are treated and managed. Treatment integrating basic and clinical approaches for vascular calcification is provided. For patients suffering from other lifestyle-related diseases associated with arteriosclerosis, both treatment and education are provided.
Respiratory diseases
Swallowing rehabilitation is provided for patients with aspiration pneumonia. For patients with sleep apnea syndrome, sleep polysomnography is performed and nasal continuous positive airway pressure (nCPAP) therapy is used.
Neurological diseases
At our Memory Loss Clinic for outpatients, Alzheimer's disease and other dementia disorders are studied from various perspectives to provide the best treatment plan for individual patients.
Bone diseases and diabetes
Patients with diabetes and other lifestylerelated diseases, and osteoporosis are treated based on bone densitometry results in an approach integrating basic and clinical medicine.
Gender-based medicine
The Women's Outpatient Clinic provides general medical services for female patients by female physicians.
Target diseases
Dementia, normal pressure hydrocephalus, cerebral infarction, cerebral hemorrhage, senile heart failure, aspiration pneumonia, urinary tract infection, senile malignancy, senile hypertension, senile dyslipidemia, senile diabetes, atrial fibrillation, COPD, sleep apnea syndrome, osteoporosis, compression fracture, depression, syncope, fall, malnutrition, dysuria, and other diseases that affect the elderly.
Advanced treatment/ Specialized treatments
Comprehensive Geriatric Assessment (CGA)
Frequently performed tests
Outpatients
Cerebral blood flow SPECT, ABPI/ pulse wave velocity (PWV) test, Mini-Mental State Examination (MMSE), Psychological testing including the Geriatric Depression Scale (GDS) test, Bone densitometry, and Posturography
Inpatients
Comprehensive geriatric assessment(CGA), Ambulatory blood pressure monitoring (ABPM),Bronchoscopy,Polysomnography(PSG), Swallowing provocation test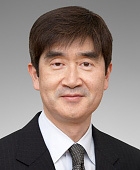 Departments/Divisions
Geriatric Medicine
Titles
M.D. , Ph.D.
Expertise/Specialties
geriatric medicine, gerontology
Research Interests
Pharmacotherapy and its safety in the elderly. Gender difference in geriatric medicine.
Languages
Japanese, English
Procedure of forgetfulness assessment in the Department of Geriatric Medicine
Initial outpatient consultation (when initially visiting the Department of Geriatric Medicine)Medical history interview, consultation, and entry in the interview sheet

Outpatient forgetfulness assessment

Session 1: Psychological examination (by clinical psychologists) Blood and urine tests, chest X-rays, and electrocardiography
Session 2: Head CT/MRI scansSPECT-based cerebral blood flow measurement
Session 3: Specialized outpatient servicesExplanations of test resultsExplanations of treatment methods

Inpatient forgetfulness assessment (duration: approximately 1 week)

Comprehensive geriatric assessment (CGA)Blood and urine tests, X-rays, electrocardiography, head CT/MRI scans, SPECT-based cerebral blood flow measurement, carotid ultrasound, pulse wave velocity test, 24-hour ambulatory blood pressure monitoring (ABPM), body sway testExplanations of test results and treatment methodsOral medication guidance by pharmacists >

Continuation of outpatient treatment in our hospital or initial facilities.
Areas of expertise, treatment and examination methods
Target diseases and symptoms
Dementia (such as Alzheimer's disease, vascular dementia, dementia with Lewy bodies, frontotemporal dementia and normal pressure hydrocephalus)
Diseases negatively influencing the cognitive function and ADL (such as normal pressure hydrocephalus and subdural hematoma)
Examination of weight loss and anorexia
Sarcopenia, Frailty

Review and adjustment of multi-drug combination
Arteriosclerosis, hypertension, and metabolic disorders in the elderly (such as dyslipidemia and diabetes)
Respiratory diseases in the elderly (such as aspiration pneumonia, COPD, interstitial pneumonitis, and pulmonary cancer)
Sleep apnea syndrome
Osteoporosis and vertebral compression fractures
Urinary tract infection, sepsis, chronic inflammatory diseases, and malignant tumors in the elderly
Others including: Parkinsonism, depression, syncope, falls, orthostatic hypotension, sarcopenia, malnutrition, dysuria, and dizziness