Top > Centers & Services > Central Clinical Services > Patient Relations and Clinical Ethics Center
Patient Relations and Clinical Ethics Center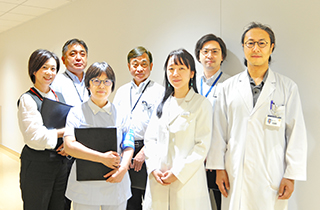 The Patient Relations and Clinical Ethics Center is responsible for handling patient complaints and grievances, encouraging staff to make quality decisions, and dealing with various ethical issues in clinical practice. It acts as a bridge between the patients and their families and hospital staff.
Organization
The Patient Relations and Clinical Ethics Center consists of three teams, the patient relations team, the patient services team, and the clinical ethics consultation team.
The patient relations team
The patient relations team listens to patient and family complaints concerning staff attitude, the medical care provided, and the hospital system. These complaints are reported to the department concerned and used for the improvement of medical care and hospital services.
The team holds meetings when appropriate to promote communication between the patients and the staff.
In addition, when patients have difficulty in understanding a physician's explanation, the team helps them to understand so that they can make quality decisions based on informed consent.
Patient Services Team
The Patient Services Team is responsible for communicating patient feedback to the various departments and staff, and to answer questions from patients by gathering the necessary information. The team also carries out various activities to improve the hospital's patient services, including managing the hospital's volunteer activities, and planning and organizing concerts in the hospital.
The clinical ethics consultation team
The clinical ethics consultation team of fers advice on ethical issues in clinical situations to medical care professionals, such as examining how to decide treatment policies for patients who are unable to make decisions for themselves and who have no representatives. It also examines high-risk cases and calls on the Clinical Ethics Committee when necessary.