Top > Centers & Services > Central Clinical Services > Organ Transplantation Center
Organ Transplantation Center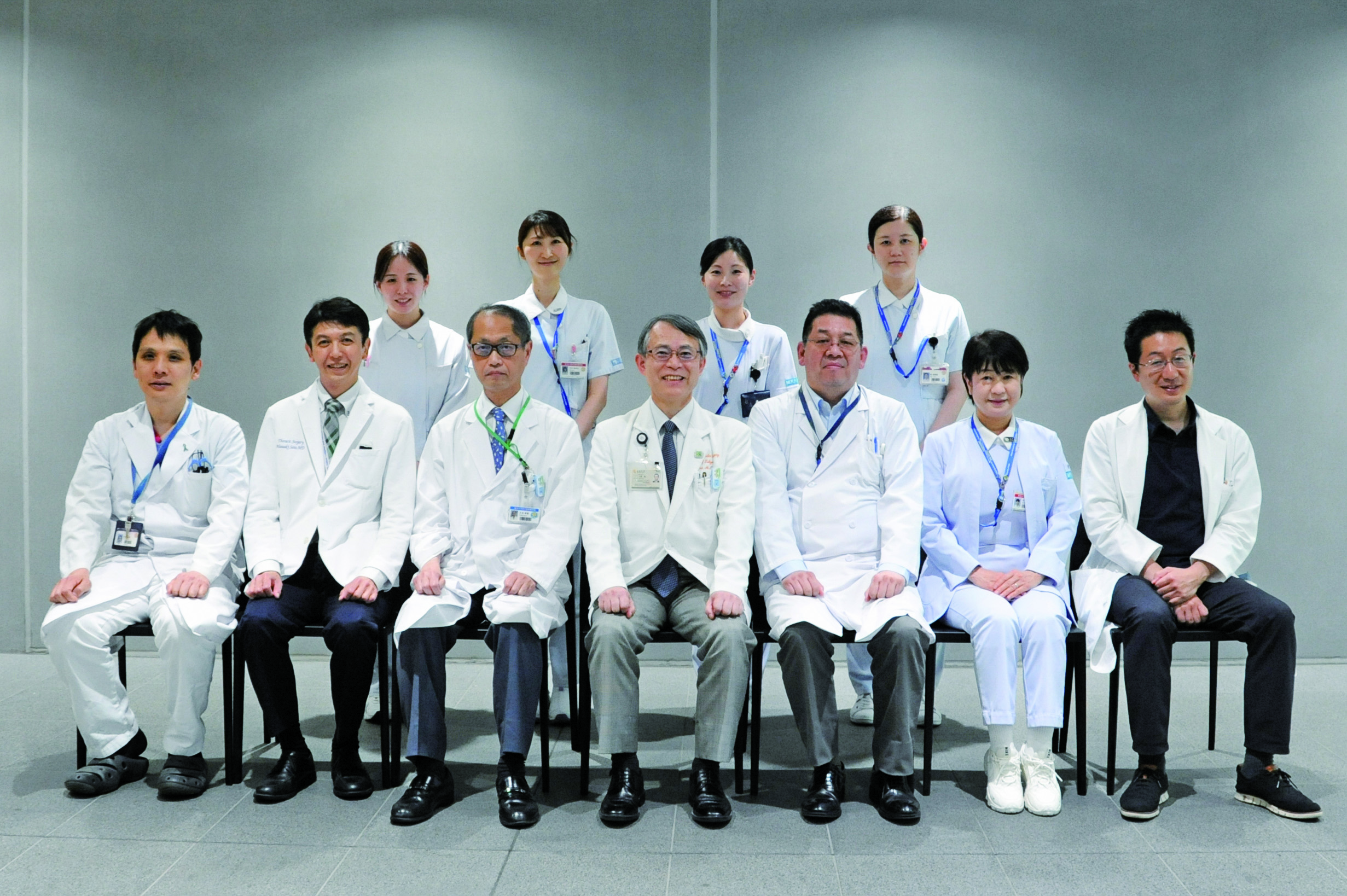 With the increase in the number of brain-dead donor transplantations (liver, heart, lung, and kidney), living donor (liver, lung, and kidney) and donated kidney transplantations, and implantable ventricular assist device operations, the Organ Transplantation Service was reorganized and newly established in 2020 as the Organ Transplantation Center.
Medical services
Each organ transplant division and coordinators at the Center cooperate with related departments to ensure smooth operations. The Center provides support to solve the problems faced by living donors and recipients and their families.

Diagnosis and treatment policy
Transplant indications are determined by the Transplantation Indication Review Committee for each organ, and each case is examined in detail within each division.
Specialties
[Liver transplantation] (as of July 2021)
Living donor partial liver transplantation : 714 cases have been performed to date (third in Japan). 1, 5 and 10-year survival rates are exceptionally good at, respectively, 94%, 86%, 82%. Safety is the first priority for the living donor and a rigorous preoperative examination is performed.
Brain-dead donor liver transplantation : 47 brain-dead donor liver transplants (including two simultaneous liver and kidney transplants) have been performed, with a 5-year survival rate of 96%.
The Center also has experience with auxiliary partial orthotopic liver transplants and domino liver transplants.
[Heart transplantation] (as of May 2021)
Brain-dead donor heart transplantation : 159 heart transplants (14 pediatric transplants) have been per formed (the highest number in Japan), with outstanding results as exemplified by the 10-year survival rates of 89% respectively. The Center has the largest heart transplant waiting list in Japan with 254 patients currently registered.
Implantable ventricular assist device : 249 operations for 215 patients have been carried out to implant a ventricular assist device as a circulatory support for severe heart failure (second in the country). 1, 5-year survival rates are exceptionally good at 94% and 87% respectively. Currently, around 75 patients are attending the Center.
[Lung transplantation] (as of May 2021)
Lung transplantation began in April 2015 and to date, 18 living donor lung transplants and 65 brain-dead donor lung transplants have been performed. The number of transplants has increased in recent years, with 28 lung transplants performed in 2020 (second in the country). The Center has successfully performed difficult cases too, including lung transplants in two patients who were depended on artificial lungs (ECMO) and waited several months for the transplant.
[Kidney transplantation] (as of May 2021)
The Urology and Nephrology divisions cooperate to provide medical care, making use of their respective areas of expertise from the preoperative stages to postoperative management.
Living donor kidney transplantation : Kidney transplants between blood relatives or non-blood relatives (e.g. married couples). Blood group incompatible kidney transplants and pre-dialysis preemptive kidney transplants are also performed. The Center strives to reduce the burden on the donor through endoscopic procedures. It has performed 67 cases to date, with a 5-year survival rate and take rate of 100%.
Donated kidney transplantation : There are currently 70 patients on the Center's waiting list. To date, 18 donated kidney transplants have been performed.
Departments/Divisions
Department of Cardiovascular Surgery & Department of Cooperative Unit of Medicine and Engineering Research
Titles
M.D. , Ph.D.
Expertise/Specialties
Adult Cardiac Surgery, Minimally Invasive Cardiac Surgery, Robotic Cardiac Surgery, Mitral Valve Plasty, Off-pump Coronary Artgery Bypass Surgery, Ventricular Assist Device, Heart Transplantation
Research Interests
Surgical Treatment of End-stage Heart Failure (Ventricular assist device, Heart transplantation, Mitral complex plasty), Device Development for Minimally Invasive Surgery, Regenerative Medicine
Languages
Japanese/English

© Copyright 2014 The University of Tokyo Hospital. All Rights Reserved