Top > Centers & Services > Central Clinical Services > Medical Community Network and Discharge Supporting Center
Medical Community Network and Discharge Supporting Center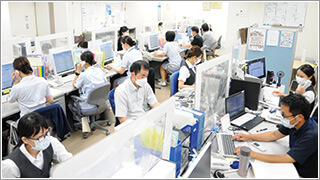 We support outpatient visits for patients introduced by local medical institutions. Further, we support the discharge of patients admitted in our hospital to their homes and transfer to a regional medical institution.
Outline
In April 1997, "the Department of Medical Social Welfare" were established as a special department of the discharge support in our University Hospital, by inhospital measures. The Department was officially authorized in April 2000, for the first time among national universities nationwide.
In April 2005, the Department renamed to "the Department of Medical Community Network and Discharge Planning", and started support for referred patient to visit our hospital outpatient. The department has been realigned into the "Division of Patient Support Services", newly established in April 2019, and the name changed to the "Medical Community Network and Discharge Supporting Center".
Assistance to patients receiving medical treatment
We support outpatient visits for new patients referred from local medical institutions. We assist new patients and arrange general consultation appointments. Further, we arrange scheduled specialized outpatient clinics by specific physicians for patients who have been referred to them.
Assistance to inpatients upon discharge
Patients with intractable illnesses highly depend on medical care, and they need more intensive support for safety and secure discharge and transfer to home care. We coordinate services among visiting physicians, home-visit nursing care, long-term care insurance, and so on. Providing such coordination, the numbers of patients who discharge and transfer to either local general hospitals or community-based comprehensive care hospitals become increasing.
Home care support (Home care support clinic)
Since April 2021, we have provided the home care support outpatient clinic where our nurses and social workers support implementation and coordination of home care services and, if necessary, refers outpatients requesting hospital admission to other hospitals or facilities according to performance status of outpatients and their medical needs.
Reinforcement of the cooperation with local medical facilities
Clarifying the role of our hospital from other local medical facilities in our medical district, our hospital dedicates high-level acute medical services. To accomplish our role, we should reinforce partnership with local medical facilities. We regularly monitor the back-referral rate of patients, who recover from severe illness, to the local medical facilities, and our hospital maintain more than 80% of the rate.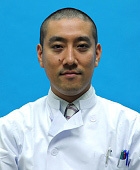 Departments/Divisions
Department of Pain and Palliative Medicine, Palliative Care Consultation Team, Medical Community Network and Discharge Supporting Center
Titles
M.D. , Ph.D.
Expertise/Specialties
Pain Medicine, Palliative Medicine, Anesthesiology, Critical Care Medicine, Medical Engineering
Research Interests
Pain Medicine, Palliative Medicine, Cognitive Neuroscience, Health Literacy
Languages
Japanese