Top > Centers & Services > Central Clinical Services > International Medical Center
International Medical Center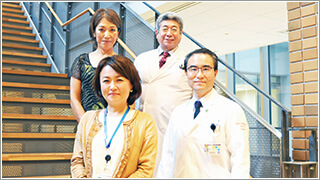 The International Medical Center actively helps the University of Tokyo Hospital to open its doors to overseas patients who seek to receive our state-of art medical care. In addition, the Center will facilitate to create an environment that fosters international exchange in the area of clinical education.
Overview and Activities
International Medical Center supports patients from overseas to receive stateof art treatment at The University of Tokyo Hospital in variety of clinical fields. The center will cater to the various requirements that must be met when accepting overseas patients through Embassies and medical coordinators, including multilingual support, translation of medical documents, and offering solutions to financial challenges, so that each depar tment can focus on providing treatment to those patients. As well as receiving patients, another important aspect is the globalization of medical education. We have established a system in which non-Japanese doctors accepted for residencies, or those who come to receive cutting-edge medical training can carry out operations, interventions or demonstrations without being hindered by their nationality. We also support doctors from overseas to learn new techniques alongside Japanese doctors, and to provide an environment where doctors from various countries can mingle with young doctors working at the hospital, as well as student physicians in participatory clinical training. We have been actively accepting Observership trainees, and also Advanced Clinical trainees granted permission by the Ministry of Health, Labor and Welfare under the Exceptional Cases of the Medical Practitioners Act, Article 17, regarding Advanced Clinical Training of Foreign Medical Practitioners. Internal hospital rules to accept consultant level foreign medical doctors as Invited Faculty member has also been settled. The interest to the Japanese healthcare system is increasing, and from April 2019 we established iCPD (International Continuous Medical Development) which is unpresented system in Japan, in order to accept groups of medical professionals in the Hospital. With the cooperation of medical staff, researches and other professionals we are doing our best to arrange lectures and hospital tours in order to introduce our ways of treatment, safety management and hospital management to health care professionals from all over the world.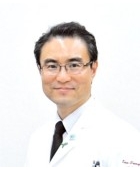 Departments/Divisions
International Medical Center, Tissue Bank, Artificial Organ and Transplantation Surgery
Titles
M.D., Ph.D., F.A.C.S.
Expertise/Specialties
Surgery, Heaptology, Liver Transplantation, Tissue Transplantation, Medical Education
Research Interests
Liver Disease, Liver Trasnplantation, Organ Transplantation, Donor Safety in Living Liver Donor, Tissue Transplantation, Tissue Banking, Cyropreservation of homograft, Medical Education, Surgical Training, Medical Care for Foreign Patients in Japan, Multicultural Resource for Health Care, Cross border clinical medicine
Languages
Japanese / English