Top > Centers & Services > Central Clinical Services > Center for Epidemiology and Preventive Medicine
Center for Epidemiology and Preventive Medicine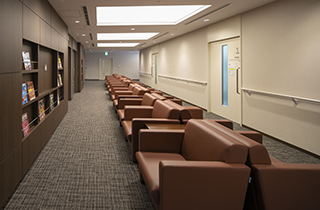 The Center for Epidemiology and Preventive Medicine provides complete physical examination programs by taking advantage of advanced technologies and expertise of medical care providers within the University Hospital. The Center aims to help individuals maintain and promote physical health in a comprehensive manner.
Management policy
Common diseases include lifestyle-related problems such as hypertension, heart disease, stroke, hyperlipemia, diabetes and obesity. As these diseases have recently increased, disease management has been changing from a therapy-oriented approach to prevention-oriented care. The importance of preventive medicine and health promotion has been recognized both socially and administratively, and people have become more and more health-oriented. In this context, "the Center for Epidemiology and Preventive Medicine" was established in 2007 when Central Clinical Service Bldg. 2 was founded. The Center was moved to the 15th floor of the inpatient building B in September 2018. As the area for examinations was expanded, we are now able to accept more examinees than ever. Unlike conventional physical examinations or complete check-up facilities, the Center places an emphasis on preventive medicine and disease prevention / health promotion.
Clinical activities
In addition to basic examinations which are open to the public, our department provides these 10 options: 1) comprehensive cardiovascular examinations, 2) comprehensive cerebrovascular examinations, 3) cognitive assessment, 4) colorectal cancer screening, 5) uterine cancer screening, 6) breast cancer screening, 7) lung cancer screening, 8) tumor marker diagnosis, 9) estimation of gastric cancer risk, and 10) pancreatic cancer screening. While meeting the needs of examinees, we have increased the number of the optional examinations and provided higher levels of examinations. The physicians of our department are responsible for analyzing the results of examinations and screenings, performing overall evaluations, and consultations with examinees. One of our important services is a thorough evaluation of the results of examinations by attending physicians. Formally, the examinee is notified in writing of the results within approximately three weeks after the examination. We also offer each examinee a free consultation so that we can help him/her understand the results or decide whether or not to have further workup. Furthermore, licensed nutritionists provide 1 hour complimentary personal nutrition counseling.
Reservations and further information
Center telephone : 03-5800-9033 (from 9:30 to 15:30) Fax : 03-5800-9035 (An application form is attached to the brochure and can also be downloaded from the Center's website.) Email address : dock@h.u.-tokyo.ac.jp (Application forms can be downloaded from the Center's website.)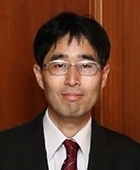 Departments/Divisions
Center for Epidemiology and Preventive Medicine
Titles
M.D. , Ph.D.
Expertise/Specialties
Gastroenterology, Preventive Medicine
Research Interests
Oncology, Epigenetics, Molecular biology, Differentiation and Cancer
Languages
Japanese, English

© Copyright 2014 The University of Tokyo Hospital. All Rights Reserved