Top > Centers & Services > Central Clinical Services > Department of Corneal Transplantation
Department of Corneal Transplantation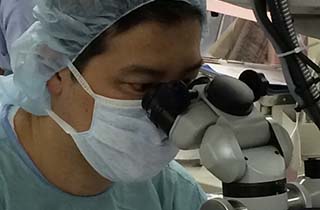 The Department of Corneal Transplantation provides medical and surgical care for diseases of the cornea and conjunctiva.
Medical services
Corneal specialists from the Department of Ophthalmology provide care for the patients with disease of the cornea and conjunctiva.
Diagnosis and treatment policy
The corneal teams carefully discuss and review each case at conference everyday after clinic.
Specialities
Infection
Diagnosis and treatment of bacteria, fungi, herpes, amoeba and various other pathogen infection in anterior segment of the eye
Hereditary corneal disease (corneal dystrophy)
Corneal transplant is performed for severe corneal opacity due to hereditary corneal disease.
Dry eye syndrome
According to the severity, topical dry eye reagents, punctal plugs and punctal ablation are performed.
Corneal damage after ophthalmic surgery
The cornea may be damaged after ophthalmic surgery. Corneal transplantation is performed in cases with irreversible corneal edema (bullous keratopahy) after surgery.
Corneal ulcer, perforation
Treatment along their pathophysiology is selected. Emergency surgery is also performed in cases with corneal perforation.
Keratoconus
The special hard contact lenses, corneal cross linking, and corneal transplantation are performed according to the severity.
Pterygium
Using flap transplantation, we take careful observation to prevent recurrence.
Allergic disease
Patients with vernal keratoconjunctivitis and other serious conditions are treated with topical immunesupressive reagents and papilla resection
Cataract operation in corneal opacity
The cataract operation is performed in cases with corneal opacity using chandelier retroillumination.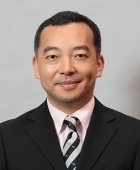 Departments/Divisions
Ophthalmology, Department of Corneal Transplantation
Titles
M.D., Ph.D
Expertise/Specialties
Glaucoma, Neurobiochemistry, Ocular Pharmacology
Research Interests
・the analysis of the risk factor activating glaucoma
・the study of the surgical outcomes of glaucoma
・the elucidation to the pathology of increasing intraocular pressure through bioactive lipids
・the development of new drops for glaucoma
Languages
Japanese, English

© Copyright 2014 The University of Tokyo Hospital. All Rights Reserved