Top > Centers & Services > Central Clinical Services > Department of Blood Transfusion
Department of Blood Transfusion
With a focus on safe and appropriate transfusion therapy, the department tests, controls, and supplies allogeneic blood for transfusion, and collects, controls and supplies autologous blood for elective surgery patients. The department also collects, preserves, and supplies hematopoietic stem cells for transplantation in leukemia patients.
Medical services
With the utmost emphasis on safety, transfusion therapy is performed by 6 medical doctors (transfusionists), 10 laboratory technologists, and 2-3 nurses. Provision of advice and instruction on transfusion therapy, control, testing, and supply of blood for transfusion, consultation and blood collection of patients appointed for autologous blood transfusion, collection, culture and administration of cell vaccines for cancer immunotherapy, and collection, preservation and supply of peripheral blood stem cells for transplantation are the main clinical activities of the department.
Treatment policy
The transfusionists provide advice and instructions, when required, for the policymaking of transfusion therapy of each department. The policymaking of transfusion therapy of the hospital is established through discussions at the Hospital Transfusion Committee. The treatment plan for patients receiving hematopoietic stem cell transplantation is determined jointly with doctors of the department in charge.
Specialties
Autologous blood transfusion is indicated to elective surgery patients in good general condition. The transfusionist consults the patient, provides information, obtains the specific informed consent, and makes the collection plan. Under careful observation of the patient's condition, the transfusionist and the nurse per form the safe blood collection, aiming avoidance of allogeneic blood.
Hematopoietic stem cell transplantation: peripheral blood stem cells are collected for transplantation.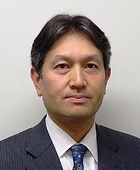 Departments/Divisions
Department of Blood Transfusion
Titles
M.D., Ph.D.
Expertise/Specialties
Transfusion Medicine, Respiratory Medicine, Allergy and Clinical Immunology
Research Interests
Mechanism of transfusion complications, Haemovigilance
Languages
Japanese / English