Top > Centers & Services > Central Clinical Services > Clinical Nutrition Center
Clinical Nutrition Center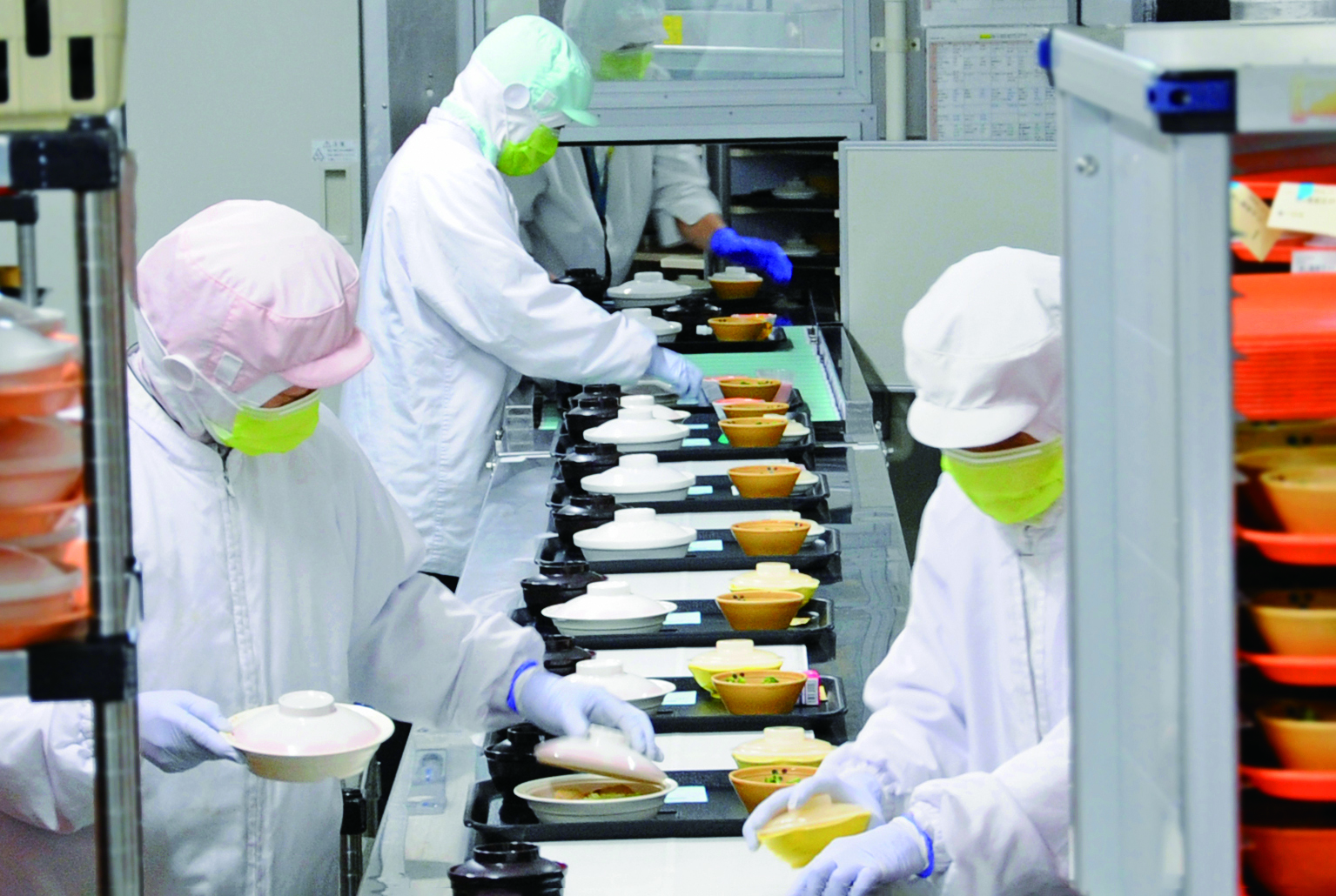 The Clinical Nutrition Center contains two divisions, Division of Dietary Treatment and Nutritional Care, and Division of Clinical Nutritional Therapy, both consist of medical doctors and managerial dieticians. The Center provides professional and organized nutrition care appropriate to the patients' clinical conditions: dietary treatment, nutrition guidance and nutritional care.
Medical Services
Division of Dietary Treatment and Nutritional Care mainly provides dietary treatment and nutritional care for hospital patients. Division of Clinical Nutrition Therapy provides nutrition guidance for patients with lifestyle and metabolismrelated diseases as well as preventive care. Managerial dieticians belong to both divisions and engage in every task
Meal Service / Dietary Treatment
The Center takes care to provide tasty and safe meals for hospitalized patients. Eating is an important part of medical treatment, and the Center provides meals that are in line with nutrition management plans. In addition to a selection of different types of breakfasts and celebratory postpartum meals, the Center also makes individual menu proposals for patients with low appetite, and tries to achieve highly satisfactory meals for hospitalized patients. The Center got authenticated by Tokyo Food Sanitation Management and received the First Prize of Bunkyo-ku Food Sanitation Elite Institutes in 2019.
Nutritional Care
All the hospitalized patients undergo nutritional screening regularly by medical doctors, nurses and managerial dieticians. Based on the tailored nutrition management plans, the Center provides nutritional care by managerial dieticians according to each patient's disease condition and nutrition intake. The Center also provides individual nutritional guidance, where the patient's usual diet are carefully surveyed to produce a dietary plan for the specific disease, supporting an optimal dietary environment sustainable even after the discharge. For high risk patients, managerial dieticians regularly discuss the nutritional treatment with medical doctors, nurses and pharmacists in the ward.
Nutrition Guidances
Nutrition guidance for outpatients
The Center provides one hour-initial session and half an hour-follow-up sessions. It supports dietary therapy for diseases including diabetes, chronic kidney disease, hyperlipidemia and post gastrointestinal tract surgery, carrying out also a physical assessment including weight, grip strength and body composition.
Diabetes dialysis prevention for outpatients
With the aim to prevent diabetic kidney disease progression, the Center collaborates with nurses to provide guidance on lifestyle habits and dietary therapy that are necessary for preventing dialysis.
Nutrition guidance for transplantation
The Center provides guidance on what the patients should pay attention to before and after transplantation: especially, infection control and managing nutrition, fluid and salt after the transplantation.
Perioperative care for outpatients
The Center assesses the risks regarding nutritional status and provides nutrition guidance from the preoperative period as a team medical care to allow sequential nutritional care af ter hospitalization.
Nutrition guidance with the Center for Epidemiology and Preventive Medicine
The Center provides nutrition guidance at the complete medical checkup to prevent onset of diseases.
Cooperation with Palliative Care Consultation Team and Department of Chemotherapy
The Center supports cancer patients through nutritional intake.
Active efforts regarding clinical nutrition research
The Center evaluates the ef fects of nutrition guidance and management according to the clinical outcome and original database of nutrition guidance and contributes to the future development of nutrition guidance and management based on scientific data.
Nutrition Support Team
Please refer to "Nutrition Suppor t Team" in the Organization of Clinical Management.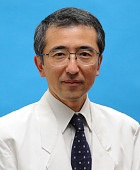 Departments/Divisions
Central Supply Service
Titles
M.D. , Ph.D.
Expertise/Specialties
General Surgery, Operative Medicine, Nutrition Support
Research Interests
Surgical Nutrition and Metabolism, Gut Immunity
Languages
Japanese, English