Top > Centers & Services > Central Clinical Services > Center for International Preventive Medicine
Center for International Preventive Medicine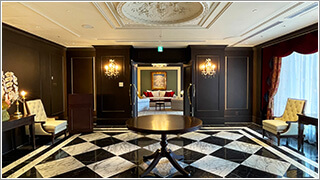 In the midst of the globalization of medical care, the Center for International Preventive Medicine was newly established in April 2020 to provide the highly developed Japanese preventive medical services to overseas residents.
https://www.intl-pvntmed-uth.jp/eng/index.html
Overview
The central concepts of the Center are: 1) Provide world-class Japanese preventive medicine to overseas residents; 2) Support health care after residents return to their home countries through close cooperation with local medical institutions; 3) Promote international exchange in areas of clinical practice, education and research based on global cooperation; 4) Establish a model medical system for the international development of preventive medicine; and 5) Contribute to the health care economy in Japan through the effective use of medical resources.
Activities
In order to support the maintenance and improvement of the overall health of overseas residents throughout their lives, and with the aim to "prevent and correct lifestyle diseases" and "detect malignant diseases early" by taking advantage of our hospital's advanced medical system, the Center provides ample medical examination services based on the following concepts:
1) Provision of comprehensive medical checkup services based on scientific evidence for cancer, cardio cerebrovascular disease and lifestyle diseases; 2) Provision of necessary and sufficient whole-body imaging examinations combining MRI, low-dose chest CT and various types of ultrasonography; 3) Both upper and lower gastrointestinal endoscopy will be performed under sedation at the same time; 4) Provision of high quality examination and diagnosis with the support of the our hospital's excellent personnel across each division; 5) Rapid diagnoses on the day of the examination by each specialized division, explanation of results by a general internal medicine physician who synthesizes the diagnoses, and nutritional guidance by a managerial dietician; 6) Swift introduction to our hospital's specialized divisions for dealing with abnormal findings (an acceptance system to the divisions will be further developed); 7) Close cooperation with top-level hospitals at resident's home country, which have established a strategic cooperation with the Center, and provision of medical support after the examination.