Top > Centers & Services > Central Clinical Services > Cancer Resource Center
Cancer Resource Center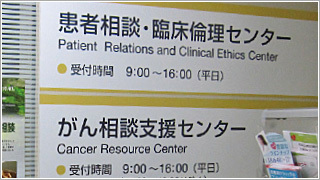 The Cancer Patient Support Center provides consultation on various issues and quality information to cancer patients so that they can receive appropriate treatment.
Outline
As part of national efforts to address cancer, the government has been establishing a network of "cancer care hub hospitals." In response to its being designated as a regional cancer care hub hospital in 2008, the University of Tokyo Hospital established the Cancer Patient Support Center to provide consultations to cancer patients and their families as well as residents in neighboring communities with the aim of leading them to appropriate departments and facilities.
Medical services
Provision of information if patient contracts cancer
If a person gets cancer, the first thing they need to do is collect information on cancer. The Cancer Counseling and Support Center provides information and booklets on different types of cancer. Furthermore, in order to select the best treatment for oneself from among the therapies presented by doctors, the person needs to accurately understand the doctors' explanations. At the Cancer Counseling and Support Center, we explain difficult medical terms in simple language, and we help patients understand their doctors' advice.
Various kinds of advice related to the medical care of cancer
If a person contracts cancer, besides the medical problem of what kind of treatment to undergo and where, there are also issues related to medical care when receiving treatment, such as medical expenses, how to get along after being discharged from hospital, and nursing services. The Cancer Counseling and Support Center provides patients with advice and support so that they can resolve such worries.
Provision of information on second opinions
The Center provides information on how to get a second opinion and on facilities that provide second opinions.
Provision of general information and advice on cancer
The Center sends out and provides information to people who do not have cancer but who want to find out about cancer, for instance the treatment and screening for it.
Organization
The Center consists of a physician and two nurses.
Reservations & Inquiries
Appointments are generally needed for face-to-face counseling, but no appointments are necessary for telephone counseling.
Telephone counseling and interview appointments: 03-5800-9061
Counseling hours: weekdays 9:00-16:00 (excluding 12:00-13:00)
Consultation fee: free of charge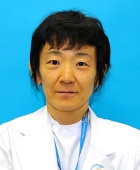 Departments/Divisions
Stomach and Esophageal Surgery, Cancer Resource Center
Titles
M.D. , Ph.D.
Expertise/Specialties
Abdominal Surgery, General Surgery, Cancer Patients' Care
Research Interests
Gastric Carcinogenesis, Stem Cell and Carcinogenesis, Cancer Biomarker, Cancer Immunology, Growth Factor, Development
Languages
English, Japanese