Top > About Us > Message from Director
Message from Director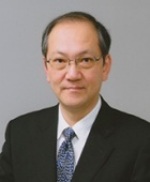 The University of Tokyo Hospital aims to become a high-functional hospital that is safe, secure, and caring

The University of Tokyo Hospital has its origins in 1858, when the Kanda Otamagaike Vaccination Center was established. It celebrated its 150th anniversary in 2008 as a hospital with a long history and tradition in supporting modern medical education in Japan. Throughout this time, it has contributed to the development of medicine in Japan by cultivating exceptional healthcare professionals. University hospitals have three missions, namely medical care, research, and education. In order to fulfill those missions, the University of Tokyo Hospital upholds the basic philosophy of "contributing to the advancement of clinical medicine and the cultivation of healthcare professionals in order to provide each patient with the best medical care." To realize this vision, it aims to (1) provide medical care in partnership with the patient, (2) provide safe medical care, (3) develop advanced medical technologies, and (4) cultivate excellent healthcare professionals.

The hospital today has 1,217 beds and a select group of around 4,000 staff members, who make full use of state of the art medical devices, to care for a total of 720,000 outpatients and 380,000 inpatients annually. It is composed of 37 highly specialized clinical departments, 38 central clinical facilities that provide support across all those departments, and characteristically for a university hospital, Clinical Research Divisions.

The hospital continues to evolve, as exemplified by the recent completion and commencement of operations at the Clinical Research Building A-I and the Molecular & Life Innovation Building in the Hospital Area. These new research facilities will act as bases for making important progresses in basic and clinical research, enabling us to fulfill our duty of providing innovative medical technologies and advanced medical care to society by revealing the causes and mechanisms of diseases and developing methods for diagnosis and treatment. Last year, the hospital was approved as a "clinical research core hospital," further increasing expectations for it to break new ground for the medicine of tomorrow. Moreover, standards of approval for "advanced treatment hospitals" including university hospitals were revised, amidst rising demands for stronger medical safety frameworks. The hospital will thus continue to evolve by permeating a culture of awareness and systems for providing safe and secure medical care. Finally, we give the utmost priority to a spirit of compassion, based on respecting the intention of the patient. We value communication, and in partnership with our patients, we offer support by showing understanding for their feelings, and strive to learn from them.

The University of Tokyo Hospital will continue to push forward its evolution, while aiming to always be a reliable hospital that can live up to people's expectations, keeping in line with the fundamental philosophy of being safe, secure and caring. Thank you for your cooperation and support.
.

Director Nobuhito Saito