Top > Centers & Services > Clinical Divisions and Departments > Urology and Andrology
Urology and Andrology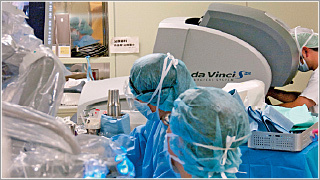 The Department of Urology and Andrology specializes in diseases of the urinary tract and male genital organs, such as adrenal gland, kidney, ureter, bladder, prostate gland, testis, urethra, and penis.
Medical services
Approximately 20 urologists work together to provide daily care in the outpatient clinic and the inpatient ward. The outpatient clinic is open from Monday to Friday to provide general medical services, specialized outpatient services and urologic examinations. There are 17 specialized outpatient clinics handling consultations and treatment for different types of tumors, lower urinary tract symptoms and intractable disease.
Diagnosis and treatment policy
With a patient-oriented approach, an individualized treatment plans are developed at department conferences and treatment is provided based on a team approach.
Specialties
The department specializes in the treatment of prostate cancer and other malignant tumors (tumors of the kidney, renal pelvis, ureter, bladder, prostate and testis). We also provide chemotherapy. Medical care for patients with adrenal tumor, lower urinary tract symptoms, interstitial cystitis, urinary incontinence, pelvic organ prolapse, urolithiasis, late-onset hypogonadism renal transplantation, and hemodialysis are also provided.

Target diseases
Cancer and benign tumors
adrenal tumor, renal cancer, renal pelvic cancer, ureteral cancer, bladder cancer, prostate cancer, testicular cancer, penile cancer, prostatic hyperplasia, renal angiomyolipoma
Urolithiasis
nephrolithiasis, ureterolithiasis, cystolithiasis
Difficulty of voiding
overactive bladder, interstitial cystitis, neurogenic bladder
Female urology
stress incontinence, pelvic organ prolapse (cystocele, uterine prolapse, vaginal stump prolapse)
Late-onset hypogonadism(LOH)/ Male infertility
erectile dysfunction (ED), male infertility
Chronic kidney diseases
peritoneal dialysis, renal transplantation, hemodialysis.
Congenital abnormality
ureteropelvic junction stricture, undescended testis
Infectious diseases
pyelonephritis, cystitis, prostatitis, epididymitis
Advanced treatments/ Specialized treatments
Robot assisted laparoscopic radical prostatectomy
laparoscopic nephrectomy/ adrenalectomy
laparoscopic partial nephrectomy

Small incision endoscopic surgery (adrenal gland, kidney, prostate )
Brachytherapy
Bladder hydrodistension
Bladder injection of Botulinum toxin
Flexible transurethral lithotripsy (f-TUL)
Urinary incontinence surgery (TOT procedure), pelvic organ prolapse surgery (TVM procedure)
Frequently performed tests
Outpatients
Drip infusion pyelography (DIP)
Retrograde pyelography (RP)
Retrograde urethrography (RUG)
Uroflometry
Urodynamic study
Urinary incontinence test
Inpatients
Prostate biopsy (transrectal ultrasound-guided biopsy taking 12 tissue cores from the prostate gland under intravenous anesthesia)
Renal biopsy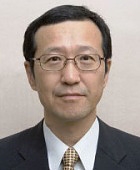 Departments/Divisions
Urology and Andrology
Titles
M.D. , Ph.D.
Expertise/Specialties
Urological Tumor, Urological Surgery, Endourology, Prostatic Disease, interstitial Cystitis, Overactive Bladder
Research Interests
Cancer Biology, Pathophysiology of Voiding Dysfucntion, Clinical Assessment
Languages
Japanese/ English
Diseases selectively treated in this department and treatment methods for them
Diseases
Prostate cancer
Bladder cancer
Renal cancer
Testicular cancer
Urolithiasis
Interstitial cystitis
Overactive bladder and urinary incontinence
Benign prostatic hyperplasia
Pelvic organ prolapse

Renal failure
Treatment methods
Prostate cancer: robot-assisted radical prostatectomy; endocrine therapy; radiotherapy (brachytherapy or external beam radiotherapy)
Bladder cancer: transurthral resection; intravesical BCG therapy; radiotherapy; radical cystectomy
Hormone-refractory prostate cancer: chemotherapy and virustherapy
Renal cell cancer and ureteral cancer: laparoscopic surgery
Metastatic renal cell cancer: pharmacotherapy with new drugs; dendritic cell therapy
Metastatic urothelial cancer: chemotherapy; peptide therapy
Testicular cancer: radical orchiectomy; retroperitoneal lymph node dissection; chemotherapy; radiotherapy
Interstitial cystitis: bladder hydrodistention; intravesical heparin and lidocaine instillation therapy
Difficulty of voiding and overactive bladder: pharmacotherapy with various drugs; botox injection into the bladder wall
Stress urinary incontinence: TOT surgery; artificial urinary sphincter placement
Pelvic organ prolapse: transvaginal mesh (TVM)
Chronic renal failure: hemodialysis; peritoneal dialysis; renal transplantation
Numbers of major operations and treatments performed
| | Name of operation/treatment | Number (laparoscopic surgeries) |
| --- | --- | --- |
| | | |
| --- | --- | --- |
| 2 | Radical nephrectomy and nephroureterectomy | 60(35) |
| | | |
| --- | --- | --- |
| 3 | Partial nephrectomy | 32 (robot-assisted:5) |
| | | |
| --- | --- | --- |
| 6 | Transurethral resection of the prostate | 4 |
| | | |
| --- | --- | --- |
| 7 | Radical prostatectomy | 98 (robot-assisted:98) |
| | | |
| --- | --- | --- |
| 8 | Prostatic needle biopsy | 284 |
| | | |
| --- | --- | --- |
| 10 | Transurethral resection of the bladder tumors | 164 |
| | | |
| --- | --- | --- |
| 11 | Extracorporeal shock wave lithotripsy | 15 |
| | | |
| --- | --- | --- |
| 13 | Internal shunt placement | 14 |
| | | |
| --- | --- | --- |
| 14 | Peritoneal dialysis-related surgery | 10 |
| | | |
| --- | --- | --- |
| 15 | Surgeries for urinary incontinence and pelvic organ prolapse | 24 |
| | | |
| --- | --- | --- |
| 16 | Bladder hydrodistention | 41 |

© Copyright 2014 The University of Tokyo Hospital. All Rights Reserved