Top > Centers & Services > Central Clinical Facilities and Clinical Research Division > Tissue Bank
Tissue Bank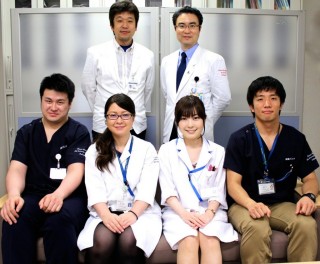 The Tissue Bank maintains a bank of heart valves and blood vessels and is ready to take action in response to information on donors around the clock. Retrieved tissues are cryopreserved and nation-wide shipment is available to meet patients' needs. Dissemination and awareness-raising activities for deceased donor donation after cardiac or brain death, and the development of both tissue and organ transplantation as a whole, is our mission.
Medical services
The Tissue Bank allocates a tissue recovery team including a coordinator and surgeons, who retrieve heart valves and/or blood vessels after obtaining consent from family members. The recovered tissue (heart valves, blood vessels) is carefully delivered to the hospital and cryopreserved for storage under strict around-the-clock computer control until needed.
In Japan, tissue transplants using heart valve, blood vessel, pancreatic islet, skin and bone are provided. As a member of the East Japan Tissue Transplant Network, the Tissue Bank cooperates closely with the Japan Organ Transplant Network, and other tissue and eye banks. The University of Tokyo Tissue Bank is accredited by the Japanese Society of Tissue Transplantation, and one of the largest of its kind in the nation.
Target diseases
Heart valve transplantation
Infectious endocarditis, prosthetic valve infection, aortic annular abscess, some angiitis, some congenital heart diseases (hypoplastic left heart syndrome, pulmonary artery and aorta reconstruction, etc.), etc.
Blood vessel transplantation
Arterial transplantation: vascular prosthesis infection, infectious aortic aneurysm, etc.
Venous transplantation: Liver transplant patients for hepatic, cystic, and pancreatic diseases, some congenital heart diseases, etc.
Characteristics (allogenic heart valve/blood vessel)
Superior antiinfective effect
Freshly removed allogenic tissue that is cryopreserved and stored (viable on a cellular level) has an antiinfective effect superior to prosthetic valves and blood vessels.
About anticoagulants
Unlike patients undergoing replacement of prosthetic valves and blood vessels, recipients of allogeneic tissue do not necessarily continue anticoagulant therapy (warfarin) for life. For this reason, this is a procedure suitable for those doing vigorous exercise, children, and women who wish to become pregnant.
Durability
The durability is considered to be 15 to 20 years. Some recipients may need to undergo surgery again.
Valuable allogeneic tissue
Allogeneic heart valve and blood vessel recovery can only be performed with consent from the donor and his/her family. Due to the lack of tissue donors in Japan, allogeneic tissues are significantly more valuable than prosthetic material.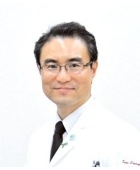 Departments/Divisions
International Medical Center
University of Tokyo Tissue Bank
Artificial Organ and Transplantation Division, Department of Surgery
Titles
M.D., Ph.D., F.A.C.S.
Expertise/Specialties
Surgery, Heaptology, Liver Transplantation, Tissue Transplantation, Medical Education
Research Interests
Liver Disease, Liver Trasnplantation, Organ Transplantation, Donor Safety in Living Liver Donor, Tissue Transplantation, Tissue Banking, Cyropreservation of homograft, Medical Education, Surgical Training, Medical Care for Foreign Patients in Japan, Multicultural Resource for Health Care, Cross border clinical medicine
Languages
Japanese / English

© Copyright 2014 The University of Tokyo Hospital. All Rights Reserved