Top > Centers & Services > Central Clinical Facilities and Clinical Research Division > Pathology
Pathology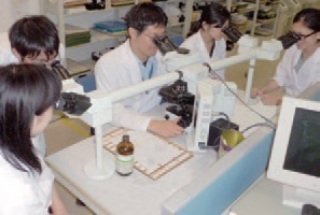 A pathological diagnosis is based on microscopic examination of tissues and cells collected at surgery or biopsy to compare with the clinical diagnosis and assess the disease. Autopsy is also performed to elucidate pathology and improve the quality of medical care.

Medical services
Thirteen doctors (eleven certified pathologists) and 17 full-time technologists perform 16,700 tissue diagnoses, 24,000 cytologic diagnoses, 1,300 intraoperative diagnoses, and 50 autopsy diagnoses annually. The division has started providing pathology service for hospitals without sufficient pathologists and also outpatient service on matters concerning pathology diagnosis.

Diagnosis policy
"Accurate and high-quality pathological diagnosis." Regular case review conferences are held jointly with the clinical division to make high-quality diagnoses. Our Division of Histopathology plays a leading role in Japan in promoting rapid pathological diagnosis, such as "same day diagnosis" for biopsy specimens.

Specialties
Diagnosis of cancer : respiratory tract, mediastinum, liver, gallbladder, pancreas, gastrointestinal tract, mammary gland, bone and soft tissue, lymphoma, brain tumor, gynecology, urinary organs, skin
Diagnosis of organ transplant-associated diseases
Immunohistochemical examination
Genetic diagnosis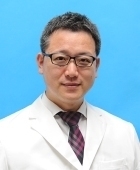 Departments/Divisions
Pathology
Titles
M.D. , Ph.D.
Expertise/Specialties
Gastrointestinal pathology
Research Interests
The pathology and molecular biology of gastrointestinal tumor
Languages
Japanese, English

© Copyright 2014 The University of Tokyo Hospital. All Rights Reserved