Top > Centers & Services > Central Clinical Facilities and Clinical Research Division > Department of Chemotherapy
Department of Chemotherapy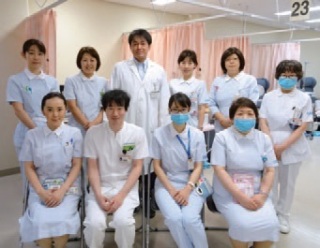 The Department of Chemotherapy provides chemotherapy (anticancer treatment, immunotherapy, etc.) to outpatients of all departments. As chemotherapy regiments have improved, their application has been expanding. As a result, the number of patients being treated by our unit is also increasing.
Medical services
There are 28 beds for outpatient chemotherapy on the second floor of the outpatient ward. Treatment is provided by 8 nurses and 4 pharmacists assigned to the department on a full-time basis and physicians from various departments/ divisions on a rotating basis. About 40 patients in total are currently undergoing chemotherapy in the mornings and afternoons. For those who are visiting our
department for the first time, an orientation session is provided from 8:45 on weekdays (appointment required).
Diagnosis and treatment policy
Steering Committee meetings are held monthly to report on Department's activities and share information on the application and approval of treatment protocols because patients from different departments/divisions are being treated. We also cooperate closely with the Department of Pharmaceutical Service and the Cancer Board in order to provide treatment that is well-coordinated with other inpatient treatment. The duration of chemotherapy varies according to the protocol and some treatments require long hours. We always strive to improve the environment of the department so that patients can undergo chemotherapy safely and comfortably.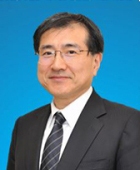 Departments/Divisions
Hepatobiliary and Pancreatic Surgery, Organ Transplantation Service, Department of Chemotherapy
Titles
M.D. , Ph.D.
Expertise/Specialties
Hepato-Pancreato Biliary Surgery, Hepatocellular Carcinoma, Liver Cancer, Living Donor Liver Transplant
Research Interests
Surgical treatment of hepatocellular carcinoma, colorectal liver metastases, pancreatic cancer, bile duct cancer, and gallbladder cancer. Safe liver resection. Intraoperative ultrasound. Liver transplantation.
Languages
Japanese / English

© Copyright 2014 The University of Tokyo Hospital. All Rights Reserved