Top > Centers & Services > Clinical Divisions and Departments > Allergy and Rheumatology
Allergy and Rheumatology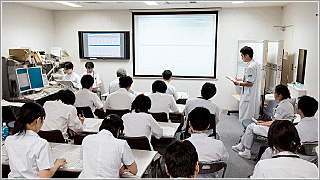 The Department of Allergy and Rheumatology treats rheumatic conditions, including collagen disease and allergies such as bronchial asthma. Allergic and rheumatic diseases are similar in that they are caused by abnormalities in the immune system. Our researchers are working to understand the mechanism of abnormal immune system responses with the aim of applying their findings in clinical settings.

Medical services
Outpatient clinic: Physicians specializing in rheumatology and allergy are available every weekday. New patients without referral are also accepted.
Inpatient ward: The entire staff of the department discusses individual cases (about 30 patients) weekly to determine the most effective therapeutic strategies.
Diagnosis and treatment policy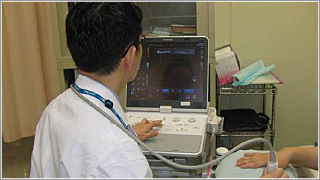 Many cases of allergic and rheumatic disease are chronic. In determining therapeutic strategy, careful consideration is given to assuring that patients can lead normal lives. Patients with rare diseases may often require individual medical services, diagnosis, therapeutic regimens and care, for which a comprehensive assessment is made based on clinical information and evidencebased medicine (EBM).
Specialties
diseases affecting the respiratory system (excluding pulmonary tumors), kidneys, skin, bones and joints. Since organs throughout the body can often be damaged in patients with these disorders, our aim is not only to treat individual lesions but to take a holistic approach while giving the patient's desire to perform daily activities special consideration, which is one of the basic principles of internal medicine.
Target diseases
Rheumatic diseases (rheumatoid arthritis, systemic lupus erythematosus, collagen disease, including vasculitis syndrome, and other disorders similar to collagen disease) and allergic diseases (bronchial asthma, eosinophilic disorder, drug-induced allergy, etc.)
Frequently performed tests
Broncoscopy for visual examination of the lung and renal biopsy to evaluate lupus nephritis are performed.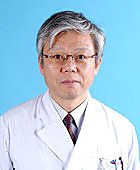 Departments/Divisions
Allergy and Rheumatology
Titles
M.D. , Ph.D.
Expertise/Specialties
Rheumatology, internal Medicine and immunolog
Research Interests
Dr. Yamamoto's research interests include T cell receptor gene transfer for controlling autoimmune disorders, characterization of newly identified regulatory T cells and genetic analyses of rheumatoid arthritis and other autoimmune diseases.
Languages
Japanese, English
Areas of expertise, treatment and examination methods
Diseases
Collagen diseases, such as rheumatoid arthritis and systemic lupus erythematosus
Allergic diseases, such as bronchial asthma and eosinophilic pneumonia
Treatment methods
Treatment of rheumatoid arthritis using biologicals
Treatment of disorders related to collagen disease (Behcet's disease and ankylosing spondylitis) using biologicals
Treatment of bronchial asthma using biologicals

© Copyright 2014 The University of Tokyo Hospital. All Rights Reserved