Top > Centers & Services > Central Clinical Facilities and Clinical Research Division > Organ Transplantation Service
Organ Transplantation Service
The Organ Transplantation Service Division specializes in liver transplantation from living and brain-dead donors, heart transplantation from brain-dead donors, implantation of ventricular assist devices, and living-donor and cadaveric kidney transplantation.

Medical services
Specialized transplant teams (liver, heart, lung and kidney) work with other staff members to provide medical care for outpatients and inpatients. Coordinators from the Division of Organ Transplantation Service support living donors, donors and recipients as they go through the transplant process.

Treatment policy
The transplant teams carefully discuss and review each case at team conferences
Specialties
[Liver transplantation]
Living-donor partial liver transplantation : A total of 556 cases of transplants, the third largest number in Japan, have been performed as of July 2016.
Liver transplants from brain-dead donors : 24 patients have received transplantation to date. All are in good condition.
Auxiliary Partial Orthotopic Liver Transplantation (APOLT), domino liver transplantation
[Heart transplantation]
Heart transplants from brain-dead donors : 70 patients (the third largest number in Japan) have undergone transplantation and 5 year survival is 97%. 160 patients are currently on a waiting list for transplantation. About 120 patients, ranging from elementary school pupils to those in middle 60's, were treated with the implantable ventricular assisting device.

[Lung transplantation] Recently, lung transplantation
Recently, lung transplantation program has been launched, and one living donor and one deceases donor lung transplantation has been performed.

[Kidney transplantation]
Living-donor kidney transplantation : Kidneys donated from relatives with the same blood type are most commonly used for transplantation. Living-donor transplantation from a non-relative (e.g. husband and wife) and blood type incompatible transplantation are also possible. We perform procedures conforming to the "Guidelines for Living-Donor Kidney Transplantation" of the Japan Society for Transplantation. 25 patients received transplantation since 2005.
Cadaveric kidney transplantation : There are about 30 patients on a waiting list for cadaveric kidney transplantation with the University of Tokyo Hospital as their first choice. We perform a transplant in patients for whom a cadaveric kidney with a closely matched tissue type is found as a result of tissue typing, all in compliance with the guidelines for organ transplantation. 7 patients received transplantation since 2005.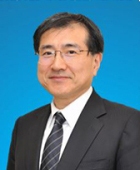 Departments/Divisions
Hepatobiliary and Pancreatic Surgery, Organ Transplantation Service, Department of Chemotherapy
Titles
M.D. , Ph.D.
Expertise/Specialties
Hepato-Pancreato Biliary Surgery, Hepatocellular Carcinoma, Liver Cancer, Living Donor Liver Transplant
Research Interests
Surgical treatment of hepatocellular carcinoma, colorectal liver metastases, pancreatic cancer, bile duct cancer, and gallbladder cancer. Safe liver resection. Intraoperative ultrasound. Liver transplantation.
Languages
Japanese / English

© Copyright 2014 The University of Tokyo Hospital. All Rights Reserved