Top > Centers & Services > Central Clinical Facilities and Clinical Research Division > Department of Medical Engineering
Department of Medical Engineering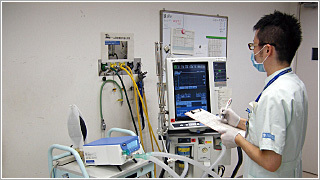 Thirty-two clinical engineers belonging to the Department of Medical Engineering provide services at various locations throughout the hospital to support the advanced specialized medical treatment that university hospitals are expected to provide.

Medical services
There are 32 clinical engineers divided into four groups assigned to ME equipment maintenance, Hemodialysis, the Surgical Center, and Angiography Laboratory.
ME equipment maintenance
The ME Center maintains 3,000 medical devices. After being used for a patient, the device is returned to the ME Center for cleaning and inspection to assure that it is both hygienic and safe, and in the best condition for the next patient. Particularly detailed inspections are performed for life-support systems such as ventilators.
Hemodialysis
We are engaged with the quality management of dialysis water and with therapeutic apheresis such as plasma exchange at the Department of Hemodialysis and Apheresis. At the Intensive Care Unit, we provide hemodialysis
and continuous hemodiafiltration (CHDF). We are also responsible for the maintenance and management of hemocatharsis equipment, with the aim to provide highly accurate blood purification.
Surgical Center Activities
The Department of Medical Engineering carries out maintenance of medical equipments. Those in the Operation Center are centrally managed so that the equipment will be used efficiently, and the staff members distribute devices according to operative procedures. In addition, artificial heart-lung machines are used annually in 200 to 250 patients with a wide variety of diseases such as neonatal congenital heart disease, ischemic heart disease, and aortic disease, and clinical engineers operate artificial heart-lung machines in such cases. We have recently also been emphasizing management of ventricular assist devices and are working to ensure that patients with such devices can be cared for safely.
Angiography Laboratory activities
A group assigned to the Angiography Laboratory is engaged in testing and treatments in the cardiovascular field, such as the operation and maintenance of medical devices used in ischemic heart, arrhythmic and heart failure diseases, including pediatric cases. In addition, we are ready to support emergent cases requiring cardiac catheter study or intervention on a round the-clock basis.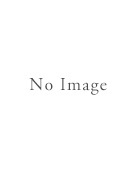 Departments/Divisions
Medical Engineering
Titles
M.D., Ph.D.
Expertise/Specialties
Medical Engineering
Research Interests
Medical Engineering
Languages
Japanese

© Copyright 2014 The University of Tokyo Hospital. All Rights Reserved