Top > Centers & Services > Central Clinical Facilities and Clinical Research Division > Department of Disaster Medical Management
Department of Disaster Medical Management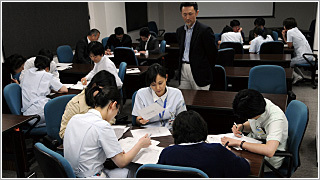 The Department of Disaster Medical Management (DMM) will solidify the study of disaster medical management based on the findings from the past practices of disaster support activities, with the aim to become an effective model in providing medical treatment to the victims in large scale disasters in the future.
Outline
Based on the past experiences of disaster support activities, the department will present the idea of "disaster medical management" which comprehensively covers a range of activities from emergency care in times of large-scale disasters to mid-to-long term health and preventative care in the region. The department of disaster medical management will solidify this as a field of study based on ideas gained from the past experiences, as well as nurture medical professionals who will lead the study. The team of staff will consist of a full-time manager and deputy manager in cooperation with the fields of other specialists who will be taking part in conjunction with their regular duties in the fields of emergency medicine, internal/geriatric, pediatric, and psychological care, infections, nursing, pharmacy, general affairs/ logistics, and IT.
Activities
Establishing Methods for Disaster Medical Management
In order to provide a multitude of medical services in a large-scale disaster, the department will form disaster medical assistance teams (DMAT) as well as other support teams needed in post-acute phases under the supervision of the administration of the University of Tokyo and the hospital director. It will assess the needs of the afflicted areas and coordinate efforts of the local teams as well as on the regional and national levels, comprehensively managing the series of actions starting from the acute stages of the disaster extending to mid-to-long term health and preventative cares.
In the effort to build a permanent network of disaster medical support, the department will simulate possible scenarios, work with the national/local governments and hospitals of other universities as well as the Japanese Red Cross, to create emergency systems and guidelines.

Nurturing Disaster Health Care Managers
The department will also train disaster health care professionals for managing the disaster medicine, and establish a methodology on human resource development. It will provide leadership training to a variety of specialists in addition to doctors and nurses, and also contribute to the training of staff and education of students nationwide.
Organization within the university
The department will work with emergency service, infection control and prevention service, university administration, division for health promotion, and division for disaster countermeasures, in order to manage disasters, and pandemics that may occur within the university.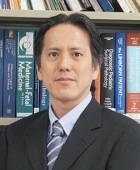 Departments/Divisions
Department of Pediatric Surgery
Titles
M.D. , Ph.D.
Expertise/Specialties
Pediatric Surgery, Pediatric Minimally Invasive Surgery, Pediatric Oncology, Pediatric Urology, Pediatric HBP Surgery
Research Interests
Pediatric Hepatobiliary disease, Pediatric MIS, Transplantation Immunology
Languages
Japanese/English

© Copyright 2014 The University of Tokyo Hospital. All Rights Reserved