Top > Centers & Services > Central Clinical Facilities and Clinical Research Division > Clinical Research Support Center
Clinical Research Support Center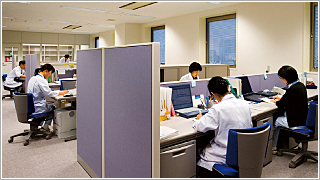 It is an organization of healthcare professionals such as doctor, nurse, pharmacist, which provides assistance in the safe and smooth implementation of industry-sponsored and investigator-initiated clinical trials in compliance with Good Clinical Practice (GCP) and other ethics guidelines.
Organizational structure and operational activitie
There are 12 divisions altogether; 9 divisions in 3 Units and 3 divisions that operate independently.
Site coordinating unit
Administrative Division
Undertakes administrative work associated with IRB review and clinical trials (affairs related to industry-sponsored trials, storage of essential documents, procedures to reduce trial participation burden on patients etc.)
CRC Division
Here healthcare professionals serve as clinical research coordinators providing assistance, mainly for the implementation of clinical trials.
Study Drug or Investigational Drug / Information Control Division
Is responsible for administering and dispensing investigational drugs. The division also makes preliminary assessment on the safety of investigational drugs and manages information about all the clinical trials conduct in our hospital.
Central coordinating unit
Consultation Division
The division provides assistance in preparing applications for IRB review by providing advice from the stage of protocol development (on trials involving invasion and intervention) and advice on study design, statistical methods and organizational structure of clinical trials based on protocol and informed consent.
Operating Division
Serves as the coordinating center for multi-center clinical trials. (Handles general affairs such as applications, contracts and reports).
Data management Division
Identifies specific data items to be collected, creates CRFs and builds EDC system. Provides high quality data by performing data cleanup under appropriate data management process.
Biostatistics Division
The division implements appropriate statistical analysis on the data to draw a scientifically valid conclusion to the investigators' questions and assists investigators in writing their research paper.
Safety Information Division
Provides support for the management and analysis of information on serious unexpected adverse events and reports safety information to authorities to implement safe trials.
Monitoring Division
Provide support for the quality assurance/quality control through monitoring trial sites.
Phase 1 Unit (P1 Unit)
P1 unit is a clinical trial unit with overnight stay capability, which carries out early and exploratory focused on safety and efficiency. Funded partly by the Ministry of Health, Labor and Welfare. The unit is also capable of conducting exploratory and pharmacological clinical trials.
Other independent division
Education and Training Division
Offers clinical research education and training programs for students and researchers. In particular, curriculum aimed at nurturing clinical research personnel called CREDITS (Continuous Systematic Education & Training Curriculum for Clinical Researchers and Specialists), which was developed jointly with the University Hospital Clinical Trial Alliance (details follow below). Physicians appointed based on recommendation from clinical departments concurrently serve as clinical instructors. They also centrally manage clinical research and disseminate information on education and training programs.
Research Implementation Division
Center affiliated doctors themselves conduct clinical studies as investigators and sub-investigators by participating in clinical studies carried out in the Phase 1 Unit (P1 Unit) and studies conducted by other clinical departments.
University Hospital Network Promotion Division
Serves as the secretariat for the National University Hospital Network which is comprised of University Hospital Clinical Trial Alliance (formed by 8 universities and 9 university hospitals in the Kanto-Koshinetsu region) and National University Hospital Clinical Research Promotion Initiative (made up of 45 university hospitals attached to 42 national universities across Japan) The division also administers learning management system CREDITS and ACReSS system.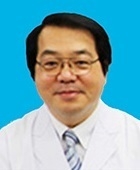 Departments/Divisions
Clinical Research Support Center
Titles
M.D. , Ph.D.
Expertise/Specialties
Clinical Pharmacology, Neurology
Research Interests
Clinical Pharmacology, Neurology
Languages
Japanese, English

© Copyright 2014 The University of Tokyo Hospital. All Rights Reserved