Top > Centers & Services > Central Clinical Facilities and Clinical Research Division > Child Psychiatry
Child Psychiatry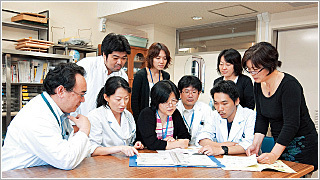 The Department of Child Psychiatry provides care for patients with various developmental disorders such as autism spectrum disorder, attention-deficit hyperactivity disorder (ADHD), and tic disorders.
Medical services
Child phychiatrists and phychologists provide medical care. All the staff has considerable experience in treatment of developmental disorders. And advice and support for problems on mental development are offered to other departments in the hospital.
Diagnosis and treatment policy
We formulate a treatment plan according to comprehensive assesment including detailed interview with a patient and family members,and various psychological tests. We have good relationship with regional hospitals,owing to support community care.
Specialties
Autism spectrum disorder (autism and related disorders)
Treatment is provided for a wide range of autism spectrum disorder, from intellectual disabled to high-functioning including so-called Asperger's syndrome, which have attracted much attention in recent years. The University Hospital has a long history of basic research on autism, and clinical research and experience with the implementation of interventions for autistic children and adolescents.
Attention-deficit hyperactivity disorder (ADHD)
In addition to patients with the typical symptoms of ADHD, those with various comorbidities are also treated. With careful attention always paid to new treatment methods, parent training is provided to parents with ADHD children.
Tic disorders
Leading specialists in tic-related disorders in Japan provide outpatient care. In addition to medications and psychotherapy, an integrated approach including family meetings is employed.
Target diseases
Autism spectrum disorder, attention-deficit hyperactivity disorder (ADHD), tic-related disorders, learning disabilities, intellectual disabilities, and other developmental disorders.
Obsessive-compulsive disorder, mood disorders (depression, etc.), anxiety disorder, pediatric schizophrenia and other functional psychiatric disorders in pediatric patients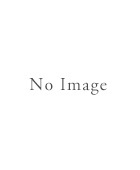 Departments/Divisions
Department of Child Psychiatry
Titles
M.D. , Ph.D.
Expertise/Specialties
Child and Adolescent Psychiatry, Tourette Syndrome and Other Tic Disorders, Obsessive-Compulsive Disorder (OCD), Attention-Deficit/Hyperactivity Disorder (ADHD), Autism Spectrum Disorder (ASD), School Mental Health
Research Interests
Phenomenology, Pathogenesis and Intervention of Tourette Syndrome and Comorbid Disorders Including OCD and ADHD
Languages
Japanese/English

© Copyright 2014 The University of Tokyo Hospital. All Rights Reserved