Top > Centers & Services > Central Clinical Facilities and Clinical Research Division > 22nd Century Medical and Research Center
22nd Century Medical and Research Center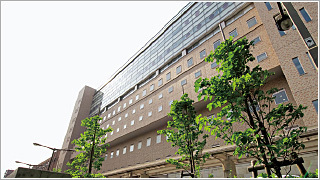 The objective of 22nd Century Medical and Research Center is to foster research and development on new clinical medicine and new medical care service. At the Hongo Campus where Building 2 is situated, a cluster is formed by organizations engaged in advanced medical research and development. Being located within the hospital, the Center is positioned closest to the extramural world. At present, sponsored projects in fields such as the development of new diagnostic and treatment methods, preventive medicine, medical devices and equipment, information databases, and health policy are ongoing.
Organization
The 22nd Century Medical and Research Center is composed of endowed and social collaboration departments. The first endowed departments (5 departments) were established in June 2004, and at present there are 10 endowed departments, a social collaboration department and 2 projects.

Endowed departments
Computational Diagnostic Radiology and Preventive Medicine
Pharmacology and Pharmacokinetics
Social collaboration department
Project
Center for iPS Cell-Based Cardiovascular Drug Discovery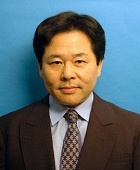 Departments/Divisions
Oral-Maxillofacial Surgery and Orthodontics, 22nd Century Medical and Research Center, Department of Tissue Engineering
Titles
M.D. , Ph.D.
Expertise/Specialties
Congenital anomalies (cleft lip/palate, etc), jaw deformities, trauma, benign and malignant tumors
Research Interests
Cartilage and bone regenerative medicine, Stem cell therapy, Bone metabolism
Languages
Japanese, English

© Copyright 2014 The University of Tokyo Hospital. All Rights Reserved